October 16th 2015, we will get to see Idris Elba star alongside young actor Abraham Attah and more, in the chilling new series – "Beasts of No Nation", based off a novel by Nigerian author, Uzodinma Iweala. The book was originally published in 2005, named after Fela Kuti's same-title 1989 album, and has gotten critical acclaim in literary circles.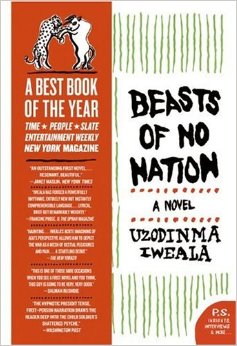 Netflix has released a teaser of the anticipated series, and we are excited to see it come to life on our TV screens.
The series is a tale of Agu (Abraham Attah), a child soldier who was torn from his family to fight in the civil war of an African country. He becomes the Charge of Idris Elba who plays a ruthless Commandant training young Agu to kill and learn the ways of war.
The series is produced by Amy Kaufman and Fukunga, Daniela Taplin Lundberg,Riya Marker and Dan Crown for Red Crown Productions, and Idris Elba.
"Beasts of No Nation" will debut simultaneously on Netflix and in 19 Landmark Theatres on October 16th.